Undoubtedly, Richie McCaw is one of the best players as far as rugby is concerned. As per referee Nigel Owens, McCaw is not only the greatest, but also hardest rugby player. He made this comment in response to James Haskell when he said rugby went soft as its being followed by a high penalty. The former England player passed this comment and that's when Owens argued, stating the game is cleaner than before but at the same time, the players are tougher. The courage McCaw shows in every game is commendable and it does amaze people as stated by Owens.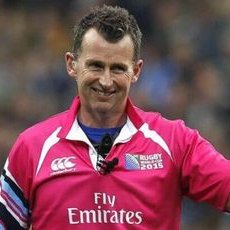 McCaw is known to be capped by New Zealand for 148 times despite performing in the worst of situations. Every game he plays is certainly worth watching as he throws himself in a manner to get all the attention of strong forwards who try to do all it takes to wipe this champion of the ball. This is one of the reasons that Owens feels he is a genuine man and stands class apart when compared to other famous rugby players. In addition, Owens also appreciates the toughness shown by Martyn Williams, the Welsh flanker and Shane Williams, the winger.
The amazing thing is that Richie McCaw knows exactly how to beat Irish Lions and British as he has done it twice already in his New Zealand tenure. The All Blacks captain, McCaw took his retirement in 2015 after achieving 148 international caps, which makes him the best and unforgettable every time one talks about rugby. His masterful game reading is what has taken him to top. He had many rivals who were jealous of his capabilities, but that did not affect him either and he gave his best to win the game. These are some of the reasons that clearly justify how good and tough a player Richie McCaw was before his retirement.